CAFKA.07
HAPTIC
Our physical connection to objects and spaces is essential to our being in the world: in the environments we inhabit, in the ways we relate to one another, and in the products we create. From the distinctive craftsmanship of the Waterloo Region's German and Mennonite founders to the region's current role in shaping the technological future we see a consistent understanding of the importance of haptic relationships from the outstanding design and use of materials in early furniture to the engineering prowess and innovation in our high-tech and research sector.  This local context gives us a unique perspective from which to investigate the interplay of science, technology and artistic vision in the formation and understanding of our connections to places and things.
For CAFKA.07: Haptic we asked artists to consider actual or metaphorical possibilities enabled by the haptic connection, whether achieved through exceptional handling of traditional materials or of new media. Artists were invited to consider how contemporary art practice, with its emphasis on the new, co-exists with and incorporates the skills, techniques and values of the past: to explore haptic relationships, or how contemporary art practice places into question the Cartesian duality of mind and body.
Curated by Laurel Woodcock - Serious Slapstick
Curated by Laurel Woodcock, Serious Slapstick was a programme of short video works.  Artists presented were Dierdre Logue, Jon Sasaki, Neil Goldberg, Kelly Mark, Benny Nemerofsky Ramsay, Adad Hannah, Paulette Phillips, Monique Moumblow, Steve Reinke, Miguel Arteta, Miranda July, Daniel Cockburn, Diane Borsato and Diane Soto. 
David Rokeby - Very Nervous System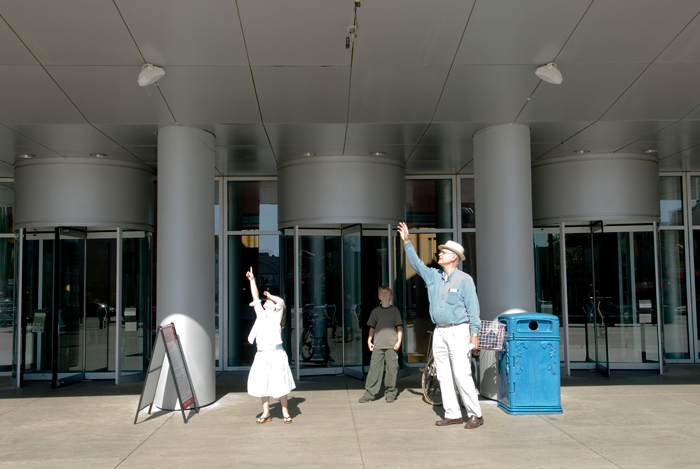 David Rokeby (CA) creates interactive sound and video installations which examine artificial perception and the interaction between bodies and computers. His "Very Nervous System" (VNS) tracking device translates bodily movements into music and was developed into software now widely used by artists.
Very Nervous System is the third generation of interactive sound installations which David has created. In these systems, he uses video cameras, image processors, computers, synthesizers and a sound system to create a space in which the movements of one's body create sound and/or music. It has been primarily presented as an installation in galleries but has also been installed in public outdoor spaces, and has been used in a number of performances.
David Spriggs - The Paradox of Power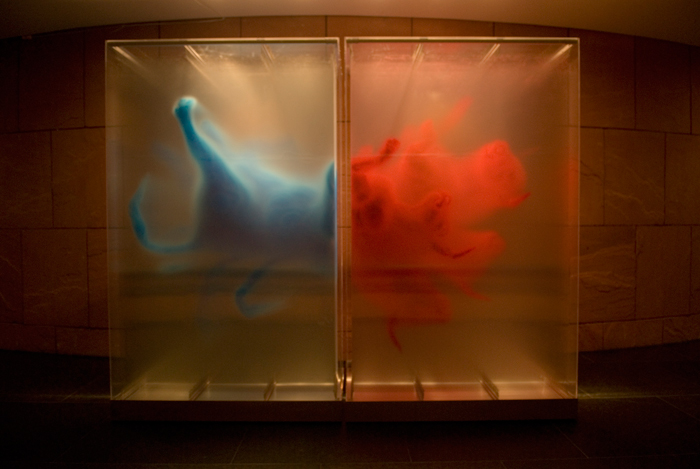 Certain subjects are limited by representing them in either two or three-dimensions. Spriggs has developed an environment that breaks free from the laws that constrict both two and three-dimensional materials. 
The appearance of three-dimensional form is created by drawing or painting crosssections of a subject onto multiple layers of transparent film. In this constructed space, he creates visual signs which broaden ways to think about concepts like deconstruction, symbolism, movement, and the immaterial.